Click Here to View a Short Video About Our Club
Thank you for choosing Forty Niner Golf Course as your Favorite!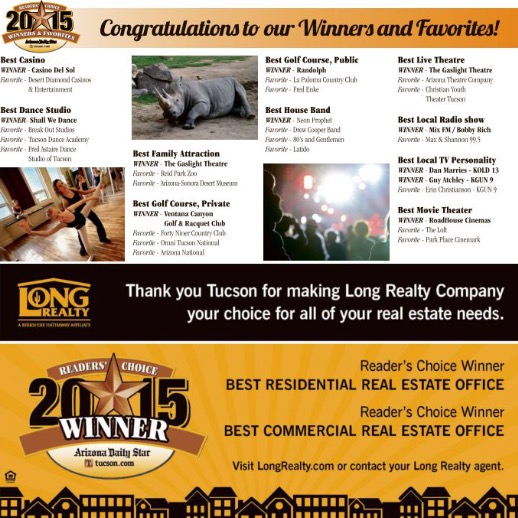 Tee Times & Rates | Scorecard | Course Layout | Memberships | Directions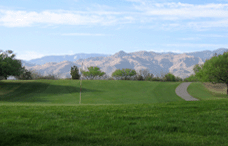 Forty Niner Country Club, a William Francis Bell-designed classic, is an established club on the eastern side of Tucson. The semi-private facility is inviting to golfers of all skill levels with the traditional layout and gently rolling terrain which allows members the option to walk the course. Nestled between the Catalina and Rincon Mountains, the course meanders along a wooded riverbed with fairways lined by mature trees and native desert shrubbery. The golf course provides a visually inviting 18-hole course layout while providing a solid challenge for all players. Recent course renovations have only improved an already outstanding experience.
Superb course management is the key to scoring well at Forty Niner Country Club. Direction off the tee and shot placement are paramount above distance when embracing the dogleg holes on the course. If a player is able to master their tee ball, they will have a chance to find success on the slightly elevated greens.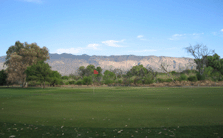 Mesquite, giant cottonwood, eucalyptus and weeping willow trees make their presence known along the course and add even more beauty to Forty Niner Country Club. After facing the course's most difficult hole early in the round, the par-four fifth hole, players have the chance to make up scoring ground on the inward nine. All in all, Forty Niner Country Club provides players with an enjoyably relaxed round of golf and should not be missed when in the Tucson area.
Our fall + winter golf shop hours are 7:00am-5:00pm.
First tee time of the day is 7:30am, and last tee time of the day is 4:30pm.
Range hours are 6:00am until 5:00pm, last bucket sold at 4:55pm.
For more information contact the Golf Shop at 520.749.4925x1